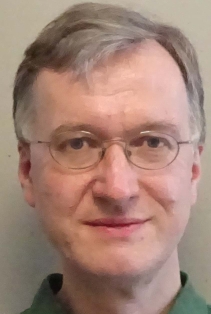 Hello!

Thanks for visiting the kvl-homepage. Here is some information about myself. My name is Klaus von Lampe. I am Associate Professor in the Department of Law, Police Science and Criminal Justice Administration at John Jay College of Criminal Justice in New York City. I am teaching courses related to criminology and international criminal justice on the undergraduate and graduate levels.
My main research interests currently are strategic crime analysis, international law enforcement cooperation, crime prevention and empirical manifestations of organized crime, namely cigarette smuggling, drug trafficking, and underworld power structures. Before becoming a full-time scholar, first at Freie Universität Berlin, Germany, and now at John Jay College in New York, I have practiced law as an attorney with a specialization in representing victims of investment fraud, while also pursuing an academic career in the areas of criminology and criminal justice.

My interest in organized crime goes back to the early 1990s when Germany debated extensive anti-organized crime legislation. At that time I was looking for a topic for a doctoral dissertation which would accommodate my dual academic background in law and political science.
I began with studying the conceptual history and theory of organized crime in the U.S. as a Research Fellow at the Rutgers University School of Criminal Justice, Newark, New Jersey. This project formed the basis for my doctoral dissertation at Johann Wolfgang Goethe University faculty of law, Frankfurt am Main, Germany. The thesis is published in German, but you can find out more about the book from an English abstract available on this site.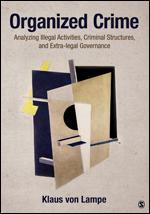 My scholarly work is reflected in a number of publications and presentations. The most comprehensive presentation of my understanding of organized crime can be found in the book "Organized Crime: Analyzing illegal activities, criminal structures and extra-legal governance" published by Sage.

I am editor-in-chief of the peer-reviewed journal Trends in Organized Crime, a member of the editorial board of the peer-reviewed journal Crime, Law and Social Change, and a past president (2012-2013) of the International Association for the Study of Organized Crime (IASOC). Trends in Organized Crime is the journal associated with IASOC and a free online subscription comes with IASOC membership.

I am also a member of the Colloquium Group which organizes the annual Cross-Border Crime Colloquium.

Lastly, with the opening of my homepage I have taken the opportunity to go back to earlier research I conducted on the genetic-engineering debate in East Germany (GDR). This debate took place from the 1960s through the late 1980s in journals and daily papers. It illuminates the limited but nonetheless real possibility for public discourse in post-Stalinist Soviet societies.

Comments on my website are welcome.

Best wishes
Klaus von Lampe
---
e-mail | contact | home | Organized Crime Index | Organized Crime in the U.S. | Organized Crime in Germany | Organized Crime Book Reviews | Organized Crime Links | Genetic Engineering Debate in the GDR